Pregnant and need help? Call or Text
901-450-5433 / 901-450-Life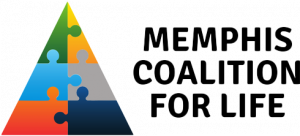 The Women's Care Network is a referral agency that focuses on connecting pregnant women with the resources and support they need.  The mission of WCN is to support and empower women to be able to successfully parent their children despite situational obstacles.
WHAT WE DO
We strive to educate women on the wealth of information and support available to them. We help women obtain the resources and support they need, empowering them to choose life for their babies. The practical outreach of WCN involves working to alleviate the obstacles women face during unplanned pregnancies by connecting them with free or low-cost resources that suit their specific needs. For these women, we offer:
Free, one-on-one, woman-oriented, non-judgmental crisis-counseling
Free referrals to our Life-Affirming Coalition Partners
Free baby showers for moms who choose life for their unborn child
Ongoing support during pregnancy and after, if needed.
Emotional support
The WCN can provide referrals to free pregnancy-related help resources in the following geographic areas:
Tennessee: 
Greater-Memphis Area
Jackson
Nashville
Mississippi: 
Southaven
Tupelo
Oxford
Ripley
Corinth
Senatobia
Byhalia
Arkansas:
Contact the WCN at the number listed at the top of the page or via email at info@memphiscoalitionforlife.org. You can find out more about the WCN at our website: https://memphiscoalitionforlife.org.